Pokemon 2020 Lyra Bayleef Smoochum Natu Bandai Pokemon Scale World Johto Region Figure Set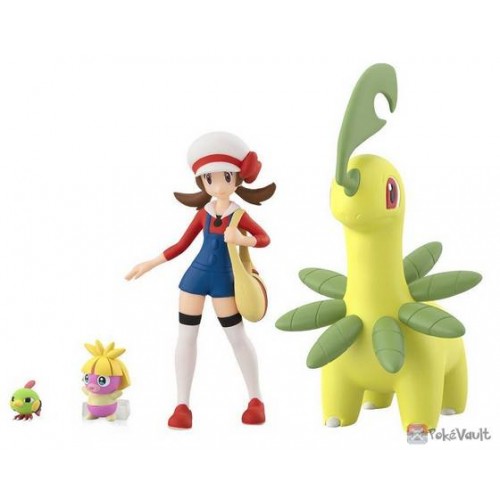 Pokemon 2020 Bandai Pokemon Scale World "Johto Region" Lyra, Bayleef, Smoochum & Natu special figure set. This set was NOT SOLD IN STORES. It was only available through a special pre-order on the Premium Bandai website, back in October, 2019 for a very limited time and sold at the Pokemon Centers in very, very limited quantity. Each figure is made to 1/20 scale of the actual Pokemon character. Made in very limited quantity and only sold for a very short time. Made of plastic.

Manufacturer: Bandai

Lyra

Height: 3" (7.5cm)

Bayleef

Height: 2.5" (6cm)

Smoochum

Height: 0.75" (2cm)

Natu

Height: 0.4" (1cm)

Condition: Brand New. Never been used. Comes in box.