Pokemon Center 2019 Taiki-Bansei Campaign Dratini Plush Neck Pillow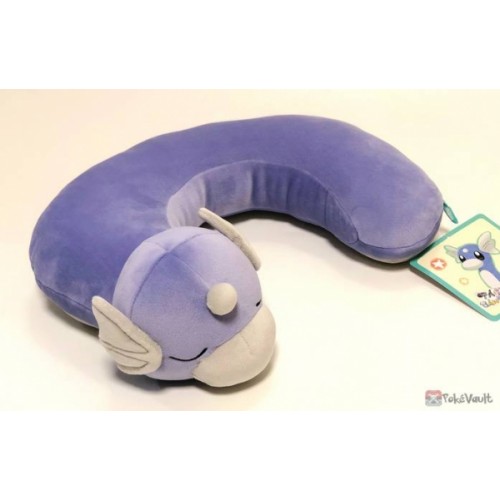 Brand: Pokemon Center
Product Code: #PL1952
Availability: 0
11 Product(s) Sold
US$59.99
Pokemon Center 2019 Taiki-Bansei Campaign Dratini plush neck pillow. "Taiki-Bansei" means "Late Bloomer" in Japanese. This plush neck cushion was only available at the Japan Pokemon Centers in October, 2019, for a very limited time and in very limited quantity, during the Taiki-Bansei campaign. You put it around your neck and it supports your head. Great for when you travel on an airplane, bus, car or just about anywhere. Made of soft material (polyester). Eevee plush toy in picture NOT INCLUDED.
Manufacturer:
Pokemon Center (Nintendo)
Height:
 4.75" (12cm) 
Length:
11.5" (29cm)
Width:
14" (35.5cm)
Condition:
Brand new. Never been played with. Smoke-free environment. Tag attached.