Pokemon Center 2014 Collectible Mega Pokemon Series #1 Mega Blaziken Metal Button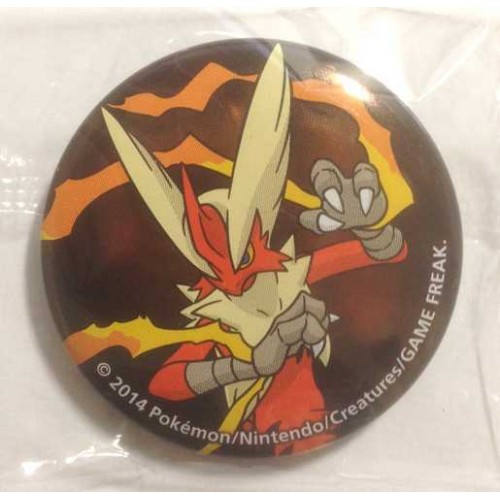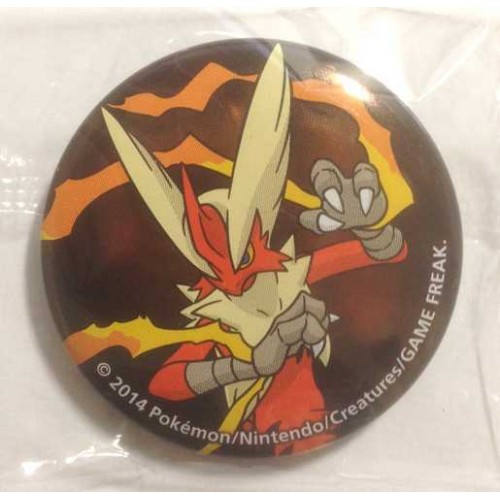 Brand: Pokemon Center
Product Code: #PB0357
Availability: 5
4 Product(s) Sold
US$5.99
Pokemon Center 2014 Collectible Mega Pokemon Series #1 Mega Blaziken metal button. This button was only available at the Pokemon Centers in Japan, in March, 2014, for a very limited time and in very limited quantity. It came inside a random package. I have opened the package to see which one was inside (Package NOT INCLUDED, but comes sealed in a plastic wrapper). There are 14 different Mega Pokemon buttons in this series (Mega Blaziken, Mega Gengar, Mega Alakazam, Mega Medicham, Mega Lucario, Mega Mewtwo X, Mega Mewtwo Y, Mega Aggron, Mega Ampharos, Mega Tyranitar, Mega Gyarados, Mega Garchomp, Mega Scizor, Mega Absol). It has a safety pin type clasp on the back so you can attach it to your shirt, bag, purse, or any other place you would like to attach it to.

Approx. Size: 1.6" x 1.6" (4cm x 4cm)

Manufacturer: Pokemon Center (Nintendo)

Condition: Brand New. Mint Condition. Sealed in plastic.