Pokemon Center 2013 Nintendo 3DSLL/3DS/DSiLL/DSi/DS Lite Red Genesect Mewtwo Dragonite Charizard Shoulder Carrying Pouch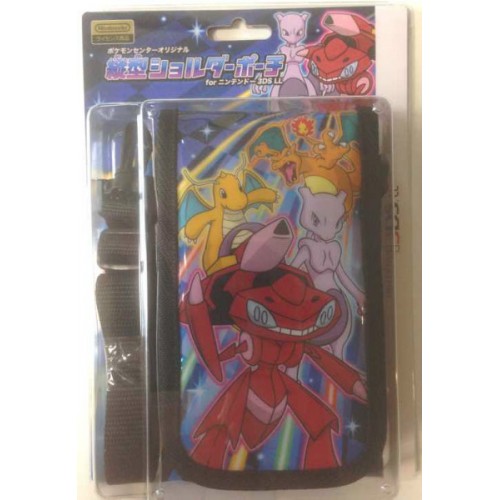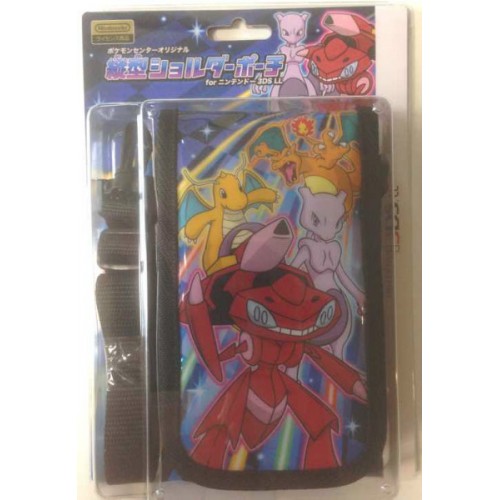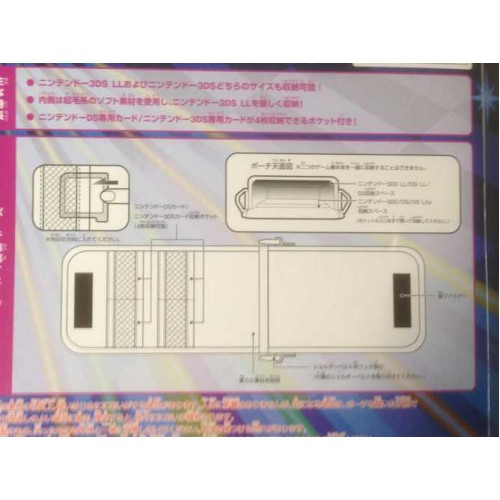 Brand: Pokemon Center
Product Code: #NT0206
Availability: 1
2 Product(s) Sold
US$36.99
Pokemon 2012 Nintendo 3DSLL/3DS/DSiLL/DSi/DS Lite Red Genesect, Mewtwo, Dragonite & Charizard shoulder carrying pouch. This carrying pouch is made to store your Nintendo 3DSLL, 3DS, DSiLL, DSi or DS Lite game system so you can conveniently take it with you (NOTE: This is only a carrying pouch and not the game system). It was only sold at the Pokemon Centers in Japan, in May, 2013. It has a velcro flap to hold the pouch shut. On the inside it has a pocket to hold the game system and a pocket to hold game cartridges. It has a carry shoulder strap so you can carry it on your shoulder. Made of nylon and polyester.
Please make sure it fits your game system before buying it.
Nintendo 3DSLL- OK
Nintendo 3DS- OK
Nintendo DS LL- OK
Nintendo DSi- OK
Nintendo DS Lite - OK
Nintendo DS - OK
Nintendo Gameboy or any older game system - CAN'T BE USED

Length: 6.5" (16.5cm)

Width: 4" (10cm)

Height: 1.5" (4cm)

Condition: Brand new. Sealed in package.