Pokemon Center 2016 Welcome To Alola Campaign Lunala Alolan Rattata Drampa Wishiwashi & Friends Large Sticker Sheet (Moon Version)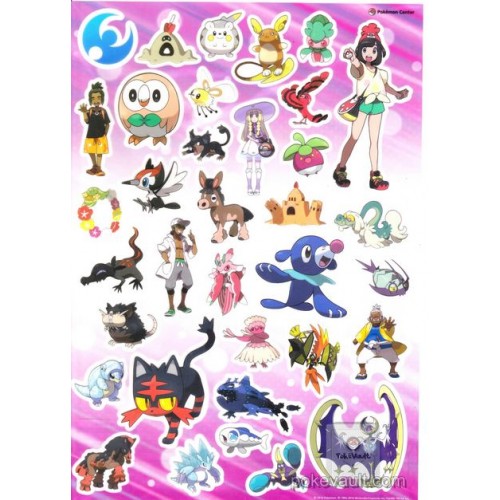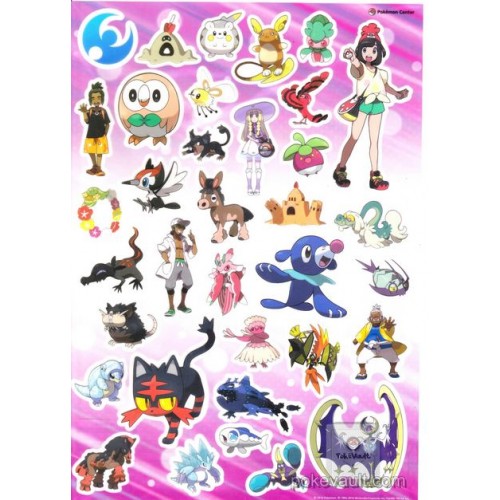 Brand: Pokemon Center
Product Code: #ST0913
Availability: 2
0 Product(s) Sold
US$19.99
Pokemon Center 2016 Welcome To Alola! Campaign Lunala, Alolan Rattata, Drampa, Wishiwasi & friends large sticker sheet (Moon Version). It was only sold at the Japan Pokemon Centers in November, 2016, for a very limited time and in very limited quantity during the Welcome To Alola! campaign. The sheet contains 35 stickers that vary in size. The back peels off and you can stick them on any surface.

Approx. Size: Sheet is 12" x 8.4" (30cm x 21.5cm)
Stickers vary from 1" x 0.75" (2.5cm x 2cm) to 2.5" x 2.5" (6.5cm x 6.5cm)

Condition: Mint condition. Sealed.