Pokemon 2013 XY Girls Starter Set DX Fennekin Froakie Chespin Fletchling Furfrou & Friends Sticker Sheet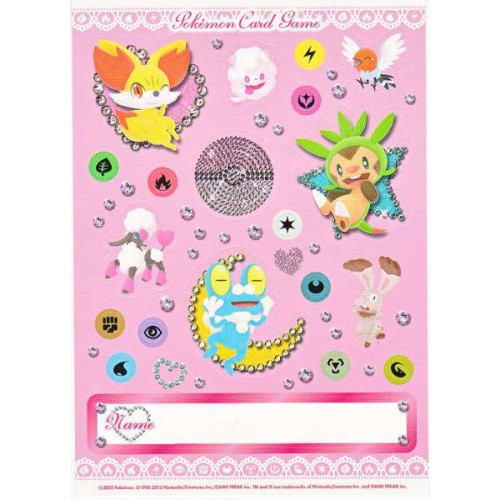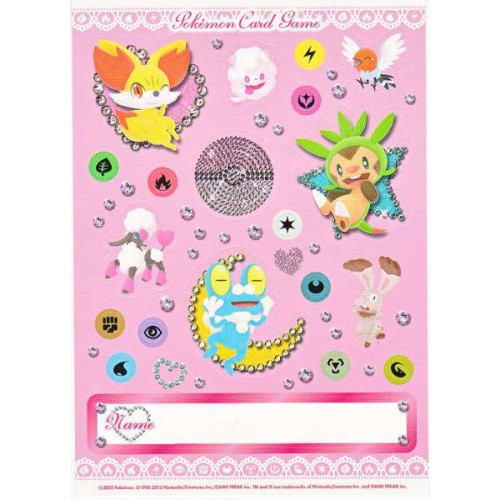 Brand: Nintendo
Product Code: #ST0255
Availability: 1
1 Product(s) Sold
US$6.99
Pokemon 2013 XY Girls Starter Set DX Fennekin, Froakie, Chespin, Fletchling, Furfrou & Friends sticker sheet. It came inside the 2013 XY Girls Starter Set DX. It comes with 18 stickers on one sheet (6 characters, 11 energy symbols & 1 name sticker). The back peels off and you can stick it on any surface.
Appox. Size: Sheet is 5.75" x 4" (14.5cm x 10.5cm)
Stickers vary from 0.25" x 0.25" (0.6cm x 0.6cm) to 1.5" x 1.5" (4cm x 4cm)
Condition: Brand new. Never been used.