Pokemon 2011 Dark Rush 7-11 Convenience Store Excadrill Promo Card #118/BW-P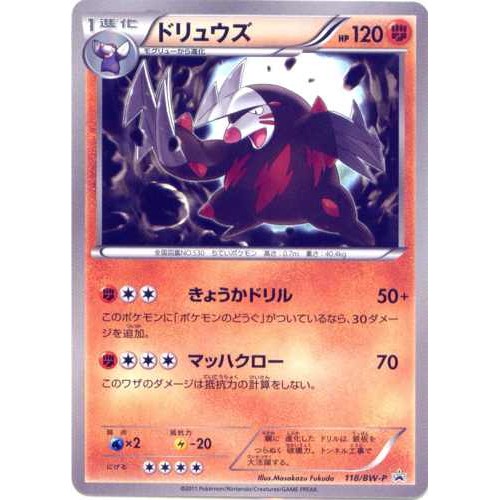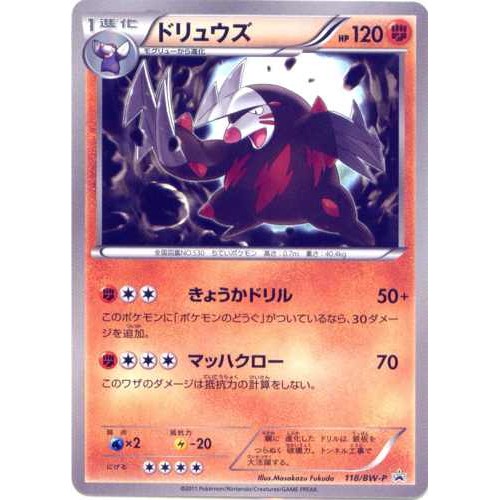 Brand:
Product Code: #PR0655
Availability: 3
2 Product(s) Sold
US$14.99
Pokemon 2011 Dark Rush 7-11 convenience store Excadrill promo card. This card was only available through a special promotion at 7-11 convenience stores in December, 2011. Very very few of the 7-11 stores actually had these promo cards (About 1 out of every 10 or so in my area). Not for sale in any toy stores, Pokemon Center, theme decks, sets, or booster packs. It comes sealed in its original plastic wrapper.
Language: Japanese
Card #: 118/BW-P
Type: Non Holofoil. Black star promo
Condition: Mint condition. Never been played with. No noticeable creases, dents, scratches or whitening on edges of card. Comes sealed in plastic wrapper.
*** The condition is described to the best of our ability, but we are not professional graders and opinions differ. Please understand this before purchasing. ***