Pokemon Center 2011 Eevee Espeon Umbreon Jolteon Vaporeon Flareon Leafeon Glaceon Charms CHOOSE ONE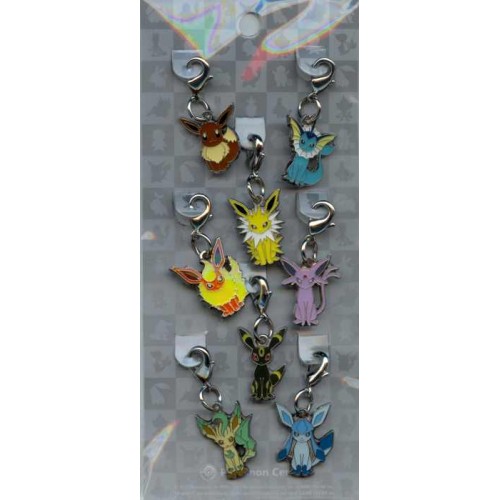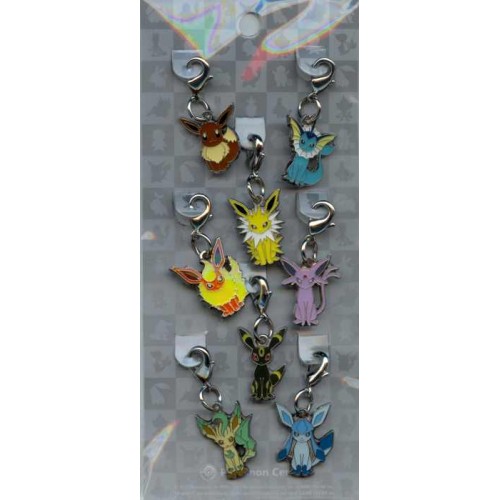 Brand: Pokemon Center
Product Code: #CH1140
Availability: 40
168 Product(s) Sold
US$7.99
Choose a Charm:
Pokemon Center 2011 Eevee, Espeon, Umbreon, Vaporeon, Jolteon, Flareon, Leafeon and Glaceon charms. This listing is for the charms to be sold separately. You may CHOOSE ONE charm, or more if you like (The price is PER CHARM). If you want the whole set, there is a separate listing for the whole set. Only sold at the Japan Pokemon Centers in December, 2011 for a very limited time and in very limited quantity. They have clips so that they can clip on to bags, keyrings, bracelets or any other item that you wish to attach it to. Out of production. NOTE: Each individual charm will be cut out from the paper backing unless you buy the full set.
Approx. Size: Varies by charm, but approximately 0.75" x 0.75" (2cm x 2cm)
Condition: Mint condition, but will not be sealed if you buy individual charms (read above).