Pokemon 2008 Diamond & Pearl Neo #4 Series Oddish Battle Sticker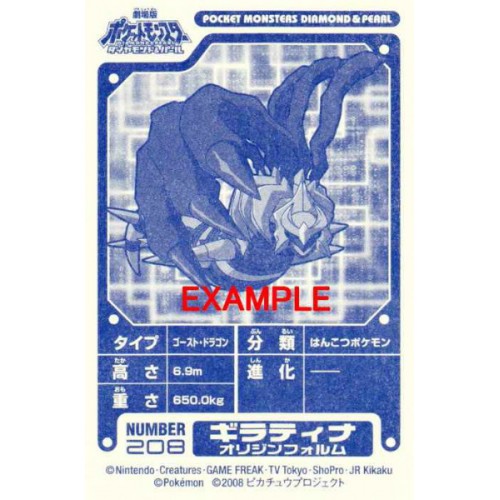 Brand: Pokemon Center
Product Code: #ST0547
Availability: 3
4 Product(s) Sold
US$0.75
Pokemon 2008 Diamond & Pearl Neo #4 Series Oddish battle sticker. It was only sold at the Pokemon Centers and a few toy stores in Japan, back in July, 2008, for a very limited time and in very limited quantity. The sticker came in a sealed random pack of 5 stickers, but I have opened the package to see which sticker was inside, so you will receive only the sticker (package not included). The stickers can actually be used to play a game. Each sticker has different abilities. But the sticker is in Japanese, so you will not be able to play the game unless you can read Japanese. On the back of the sticker it has the Pokemon character's type, height, weight, etc (See picture below for an example of what the back side looks like). There is a total of 45 stickers in the series (36 normal type and 9 foil rare type). The back peels off and you can stick it on any surface.
Length: 3.1" (8cm)

Width: 2.1" (5.25cm)

Type: Normal

Sticker #: 167

Condition: Brand new. Never been used.