Pokemon 2014 Takara Tomy PitaPoke Froakie Mini Figure Playset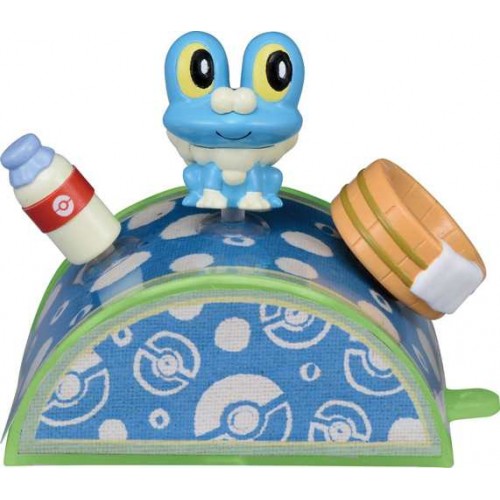 Brand: Takara Tomy
Product Code: #FG2127
Availability: 1
0 Product(s) Sold
US$19.99
Pokemon 2014 Takara Tomy PitaPoke Froakie mini size figure playset. This figure playset was only sold at the Pokemon Centers and a handful of toy stores in Japan, in July, 2014. The set comes with a figure, 2 items, a bridge and a base. The figure and items have mini suction cups on the bottom so that they can stick to the base. The bases can be connected together to form a Pokemon community. The base is 2" x 1.5" (5cm x 4cm). Made of plastic.
The set includes:
1x Froakie Figure
1x Wash Bucket
1x Milk
1x Connecting Bridge

Manufacturer: TakaraTomy

Height: Figure 1" (2.5cm)

Width: Figure 0.75" (2cm)

Length: Figure 0.5" (1cm)
Condition: Brand New. Comes sealed in plastic package.