Pokemon 2010 Puzzle Gum Series #10 Ho-oh Lugia 56 Piece Mini Jigsaw Puzzle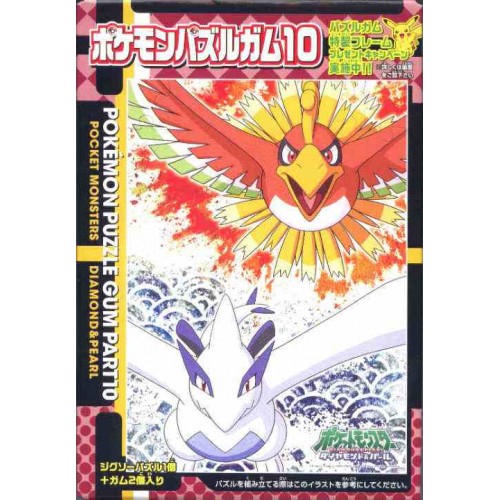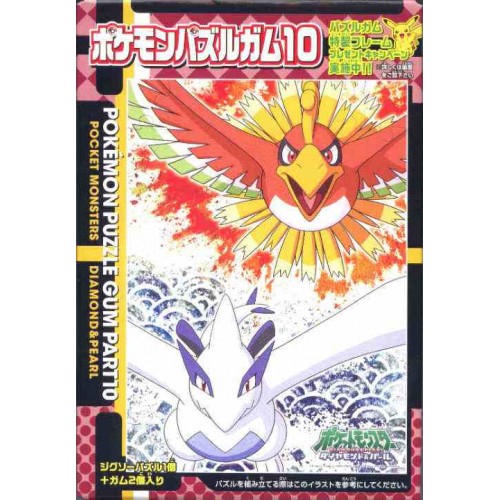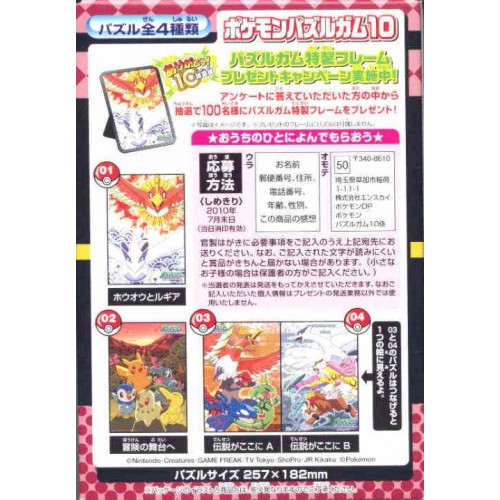 Brand: Ensky
Product Code: #ML0012
Availability: 2
2 Product(s) Sold
US$9.99
Choose A Condition:
Pokemon 2010 Puzzle Gum series #10 Ho-oh & Lugia 56 piece mini size jigsaw puzzle. This mini puzzle was only sold in Japan. It comes in a sealed box with 56 puzzle pieces and 2 pieces of gum. The puzzle has only 56 pieces, so it is good for young children. There were 4 different puzzles in this series. You will receive puzzle #1 which is titled "Ho-oh & Lugia" (See "Additional Images" for pictures of all 4 puzzles). Only sold in Japan.

Manufacturer: Ensky

Length (When assembled): 7.5" (18.2cm)

Width (When assembled) 10" (25.7cm)

Condition: Brand New. Unassembled. Sealed in box.