Pokemon Center 2017 Pokemon Love Its Demo Campaign Bulbasaur Charmander Squirtle Pikachu Tack Memo Post It Notes (Version #2 Red/Green)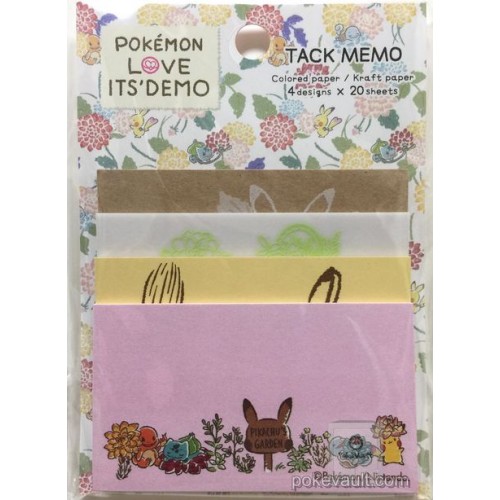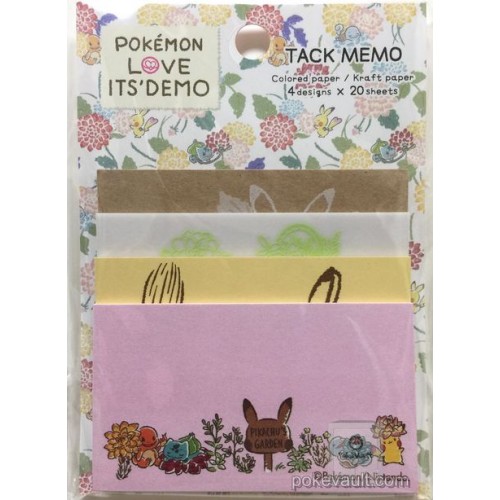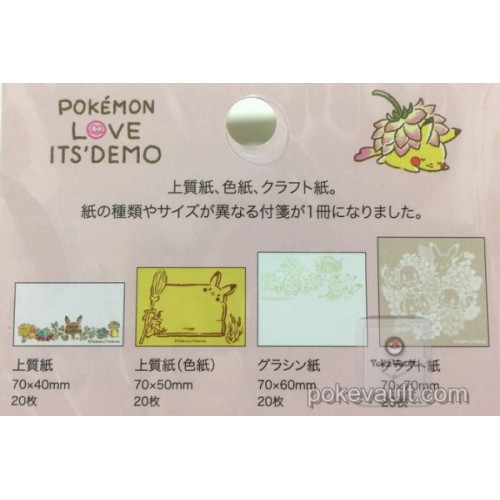 Brand: It's Demo
Product Code: #SY1208
Availability: 1
0 Product(s) Sold
US$13.99
Pokemon Center 2017 Pokemon Love It's Demo Campaign Bulbasaur, Charmander, Squirtle & Pikachu tack memo post it notes (Version #2 Red/Green). This was a collaboration between Pokemon and It's Demo stores. It was only at It's Demo stores and the Pokemon Centers in Japan, for a very limited time and in very limited quantity, in June, 2017. It comes with 4 different designs and 20 sheets per design of post it notes that can stick on any surface. You can write reminders or memos on them, or use them to mark important pages in a book or magazine.

Size: Varies by post it note but range from 2.75" x 1.5" (7cm x 4cm) to 2.75" x 2.75" (7cm x 7cm)

Condition: Brand new. Never been used. Factory sealed.