Pokemon Center 2010 Snivy, Tepig, Sandile & Friends Generation V 3D Sticker Sheet Version B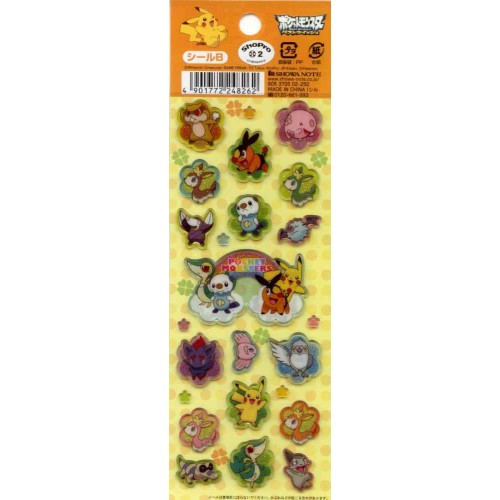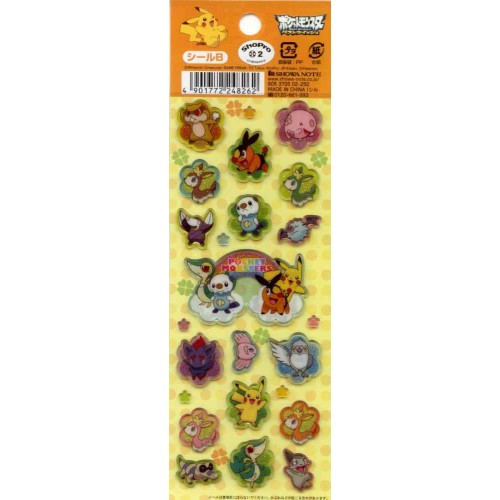 Brand:
Product Code: #ST0127
Availability: 1
1 Product(s) Sold
US$9.99
Pokemon Center 2010 Generation V Snivy, Oshawott, Tepig, Sandile, Munna, Zorua& friends 3D sticker sheet (Version B). Only sold at the Japan Pokemon Centers in November, 2010. Only sold for a very limited time. The stickers are 3D raised type. The sheet contains 24 stickers (18 characters + 6 mini stars). The back peels off and you can stick them on any surface.
Approx. Size: Sheet is 7.25" x 2.25" (18.5cm x 6cm)
Stickers vary from 0.25" x 0.25" (0.5cm x 0.5cm) to 1.75" x 1" (4.5cm x 2.5cm)
Condition: Mint condition. Sealed.