Pokemon Center 2016 Volcanion Shiny Mega Gardevoir Tyranitar Alakazam Swampert & Friends Mini Hand Towel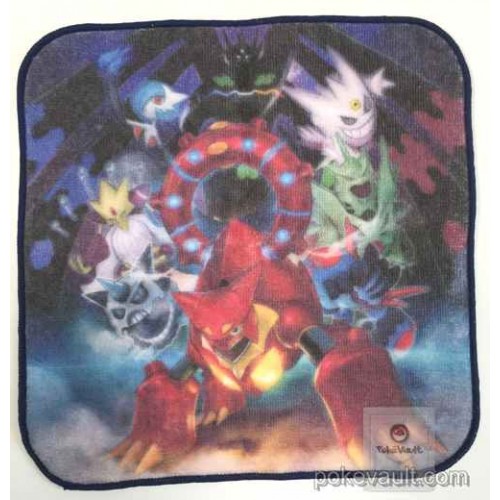 Pokemon Center 2016 Volcanion, Shiny Mega Gardevoir, Mega Tyranitar, Mega Alakazam, Mega Swampert & Friends Mini Hand Towel. It was only sold at the Japan Pokemon Centers in April, 2016, for a very limited time and in very limited quantity. It is meant to be a hand towel, but it can be used as a face towel or a handkerchief too. Made of 100% cotton. NOTE: To keep the colors from bleeding, dont leave the towel wet for long periods of time. If you wash it, wash separately, as colors may fade or bleed the first time you wash it.
Length: 8" (20cm)

Width: 8" (20cm)

Condition: Brand new. Never been used.