Pokemon Center 2015 Traditional Design Set Of 32 Deck Sleeves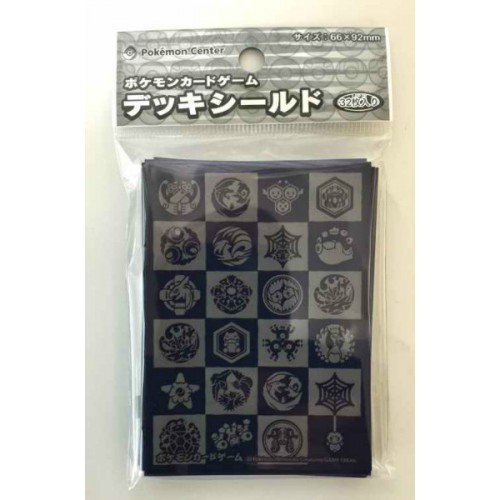 Pokemon Center 2015 Traditional Design set of 32 deck sleeve card protectors. PLEASE NOTE: These were only sold in sets of 32 deck sleeves, so one set is only enough for 1/2 of you deck. They were only available at the Pokemon Centers in Japan for a very limited time and very limited quantity in January, 2015. They were not sold at any toy stores or any other store, only the Pokemon Center. Completely sold out in less than one day at some Pokemon Centers. It comes with 32 sleeves. You can put one card in each soft sleeve to protect the cards in your deck while you play the game. Comes with 32 sleeves (enough for 1/2 deck), so there are 2 extra sleeves in case you tear any. They are made of soft plastic.
Approx. Size: 3.75" x 2.75" (9cm x 6.5cm)
Condition: Brand New. Factory Sealed.