Pokemon Center Sapporo 2016 Renewal Opening Snow Festival Campaign Litten Alolan Sandslash Acrylic Plastic Keychain (Version #5)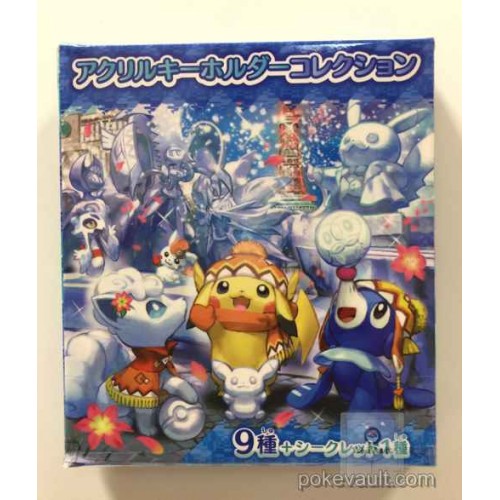 Brand: Pokemon Center
Product Code: #CH2818
Availability: 1
5 Product(s) Sold
US$14.99
Pokemon Center Sapporo 2016 Renewal Opening Snow Festival Campaign Litten & Alolan Sandslash acrylic plastic keychain (Version #5). It was only sold at the Japan Pokemon Centers in November, 2016, for a very limited time and in very limited quantity, to celebrate the renewal opening of the Sapporo Pokemon Center. It came inside a box with one random keychain. There were 9 different keychains plus 1 secret rare keychain in the series. It has a chain, so you can attach it to your mobile phone, bag, keyring, luggage, camera, or any other item that you wish to attach it to. Made of acrylic (plastic). NOTE: The keychains inside the box were random, so the box has been opened to see which keychain was inside.
Length: 2.75" (7cm)

Width: 2.25" (6cm)
Thickness: 1/8" (0.5cm)
Condition: Mint condition. Comes in plastic bag inside box.