Pokemon 2019 SM#9a Night Unison Series Booster Box (30 Packs)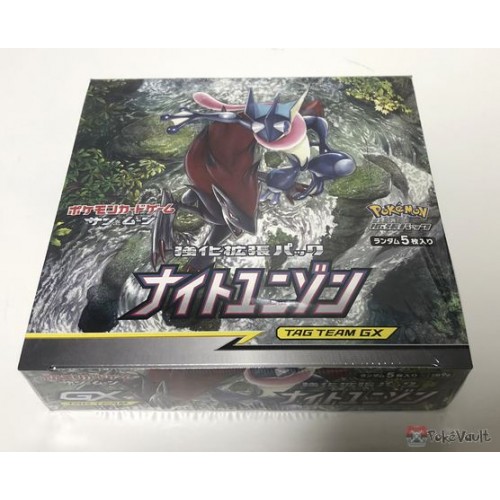 Pokemon 2019 SM#9a Night Unison series booster box (30 packs). It was only available at the Pokemon Center and a few toy stores in Japan, in January, 2019. THIS SERIES WAS ONLY SOLD BY LOTTERY AND SPECIAL PRE-ORDER. THERE WAS A LIMIT OF 1 BOX PER PERSON!!! SOLD OUT IMMEDIATELY. The box contains 30 booster packs. Each pack contains 5 random cards. PLEASE NOTE: There are holofoil cards in this series, but they are NOT in every pack. They are randomly inserted. The full set contains a total of 55 cards plus 8 SR, 4 HR and 3 UR cards (Total of 70 cards in the set). NOTE: You will NOT get the complete set by buying 1 booster box. All contents are completely random and I have no control over which cards that you will receive since the box is sealed. The series has some new Generation 7 characters as well as some of the older Pokemon characters.

Language: Japanese

Edition: NA

Contents: 30 booster packs

Condition: Brand New. Factory Sealed.