Pokemon Center Online 2017 1st Anniversary Eevee Espeon Flareon Glaceon Jolteon Leafeon Sylveon Umbreon Vaporeon Tote Bag NOT SOLD IN STORES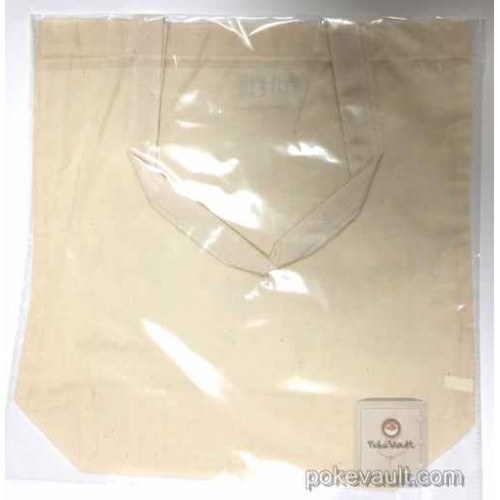 Brand: Pokemon Center
Product Code: #BG0397
Availability: 2
5 Product(s) Sold
US$19.99
Pokemon Center Online 2017 1st Anniversary Eevee, Espeon, Flareon, Glaceon, Jolteion, Leafeon, Sylveon, Umbreon & Vaporeon Tote Bag. It was NOT sold in any Pokemon Center or any stores. It was only given out when you ordered more than 10,000 yen (about $90) on the Pokemon Center Online shop in Japan from April 8, 2017 until supplies ran out. It has the Pokemon Center Online logo on the bottom left corner of the bag. Its a nice big size. You can use it as an eco bag, purse, school bag, or for just about anything. Made of thin material. I dont know how strong these are, so be careful not to put too heavy items in them.

To keep your bag in nice condition:
1. Do not leave the bag wet for long periods of time or colors can bleed (wipe with a dry cloth when it gets wet)
2. Do not put in the washing machine
3. Do not put very heavy items in the bag to avoid tearing

Height:14.75" (37.5m) not including handle

Length: 4.25" (11cm)

Width: 14.25" (36cm)

Condition:Brand new. Never been used. Comes sealed in plastic.