Pokemon Center 2017 Ash Hat Pokeball Movie Version Mobile Phone Strap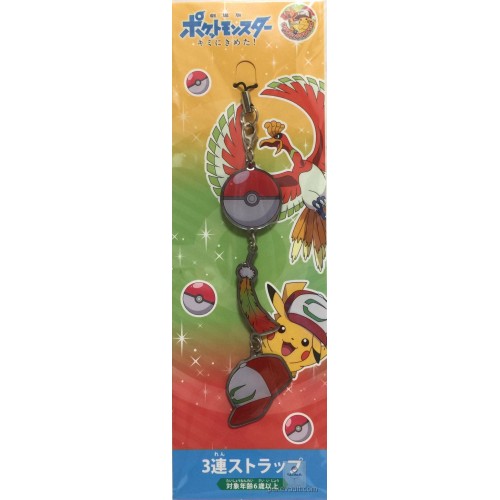 Pokemon Center 2017 Ash Hat & Pokeball movie version mobile phone strap. It was only sold at the Japan Pokemon Centers and movie theaters showing the new Pokemon movie  "I Choose You" , in July, 2017, for a very limited time and in very limited quantity. It is made to attach to a mobile phone or camera, but you can attach it to bags, keyrings, luggage, or any other item that you wish to attach it to. Made of metal.

Approx. Size: 3.75" x 1" (9.75cm x 2.5cm) not including strap

Condition: Mint condition. Sealed.