Pokemon Center 2012 Black White Kyurem Keldeo Cobalion Virizion Terrakion 3 Section Mini Memo Pad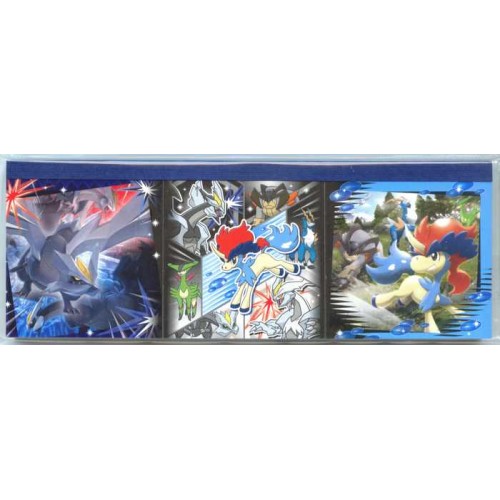 Pokemon Center 2012 Black & White Kyurem, Keldeo, Cobalion, Virizion & Terrakion set of 3 mini memo pads. It was only sold at the Pokemon Centers in Japan, in June, 2012, for a very limited time and in very limited quantity. The set comes with one long memo pad that is divided into 3 different sections that have 3 different pictures. So each of the sections can be used as a separate memo pad, but are all connected in one convenient long memo pad.
Length: 2.5" (6.5cm) length of memo pad

Width: 6.9" (17.5cm) length of memo pad
2.25" (6cm) width of each section of memo pad
Thickness: 0.4" (1cm)

Condition: Brand new. Never been used. Sealed in plastic.