Pokemon Center 2011 Eevee Espeon Umbreon Jolteon Vaporeon Flareon Leafeon Glaceon Set of 8 Charms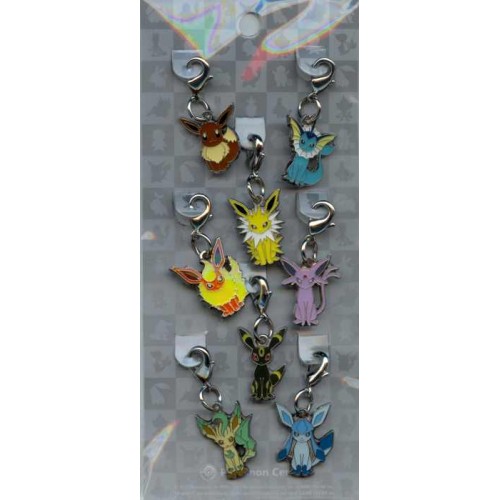 Pokemon Center 2011 Eevee, Espeon, Umbreon, Vaporeon, Jolteon, Flareon, Leafeon and Glaceon set of 8 charms. Only sold at the Japan Pokemon Centers in December, 2011 for a very limited time and in very limited quantity. They have clips so that they can clip on to bags, keyrings, bracelets or any other item that you wish to attach it to. Out of production.
Approx. Size: Varies by charm, but approximately 0.75" x 0.75" (2cm x 2cm)

Condition: Brand new. Sealed. NOTE: The package has some wear and tear due to age, but the charms are of course just fine.